The Yokozuna Clash Slot is set to be the ultimate battle of sumo wrestlers on the reels, with the lucrative chance of winning some handsome rewards. It is set in Tokyo, with a clear sumo theme, which many gamers will enjoy. This game is fully licensed by the UK gambling commission.
Intro to Yokozuna Clash Slot Machine
The big win Yokozuna Clash is designed for fun and maximum enjoyment. The designers, Yggdrasil, made sure that the game has a combination of knockout wins. This is in the sense that one fighter has a random wilds feature, while the other has random multipliers. In a nutshell, the slot is a battle for the Yokozuna title, and of course, a grand reward may come your way.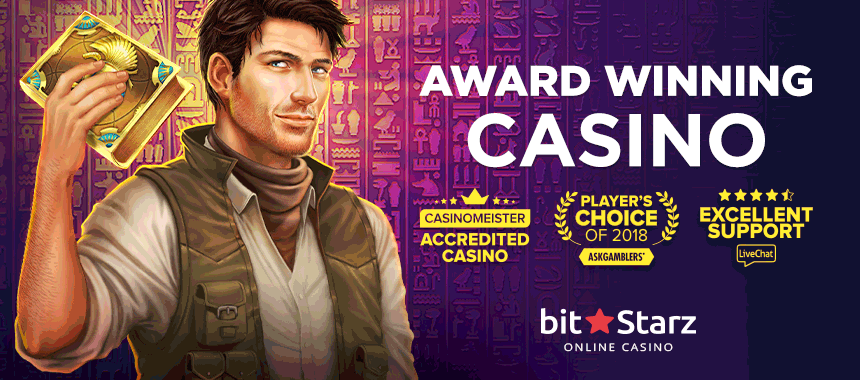 The game was first released on August 22nd 2019. Here is a brief table to give you a summary:
| | |
| --- | --- |
| Game title | Yokozuna Clash |
| Type | Video slot |
| Date released | August 22nd, 2019 |
| Number of lines | 243 |
| Game resolution | 16:9 |
Yokozuna Clash Slot Visuals
Exceptional is an understatement when referring to the graphics from this remarkable asset. The big win Yokozuna Clash has a game resolution of 16:9, which is pretty decent for most fans. It has some of the best-looking graphics available in the industry.
After all, the developer is well-known by slot fans for uniqueness and unmatchable class in-game designs. Sumo might be a boring game for you, but in this slot, you will cherish every minute you play.
Bonuses and Symbols 
The free Yokozuna Clash slot machine has all of the features you wish for, but you don't get to win real cash as with the payable version. In this slot review, you will get a guide on how the slots, symbols, and in-game bonuses are. Here are some of the main features you should note:
Free spin feature
By using Riku, you can add two wilds.
By using Haru, you can add 2x or 3x to boost your win.
By using O'Conner, you can add 3x or 4x to boost your winnings.
Through Daisuke, you can add three to four wilds on your spins.
Through Yokozuna, you can add three to four wilds and a 3x or 4x multiplier. This is only available in the second stage of the feature.
There is a multilevel tournament free spins. This occurs when the free spins scatter appears simultaneously on the first and last reels.
Sumo clash feature
It only applies to a 5 of a kind win.
Enables the sumos to class with two to three extra symbols that look alike.
It guarantees bigger wins when you get two or more 5 of a kind wins.
In-game bonuses
Triggers under the name sumo clash.
Two bonus rounds.
Potential to get winnings of up to 3000x your stake.
Symbols
There are two free spin symbols.
After the free spin symbols, the match commences.
How to play the Yokozuna Clash Slot 
The game isn't as challenging as you may think it is. You can start with the tutorial version of the game to learn a few tips and tricks. This will give you the right strategy to play.
For gamers, all you need to do as a starter is to understand the game. For instance, it commences with two fighters in their distinct corners. Two scatters imply the beginning of the game. The tournament is between two sumo wrestlers, as you will see when playing.
Yokozuna Clash by Yggdrasil has a straightforward way to achieve winning combinations. You will need to stake at least £0.20 to get five-reel spins. These reel spins offer you 243 winning combinations. The game pays with three or more identical symbols from left to right. It is these symbols that award a payout. The odds of winning depend on how you play, but are shown in the game.
Avid gamers can now enjoy this game with ease, using all the available features. Just the same way you would appreciate any other online casino game is the same way for this variant. This Yokozuna Clash slot review can attest to the fact that there are different slot buttons in the game. There is a coin system you will use when playing, and an auto-play mode for those who don't want to be involved in the action directly.
Yokozuna Clash Slot Mobile
The Yokozuna Clash slot is mobile compatible. You can seamlessly play it on your mobile device, whether Android or iOS. All you need to do is to access their Yokozuna Clash online site, and you can begin your gaming experience. It has a well-configured interface that won't give you any trouble on your smartphone or tablet when gaming and staking.
A summary of Yokozuna Clash Slot Machine
Wrapping up, you have seen what the Yokozuna Clash slot is all about, and how to play. Whether on your laptop or smartphone, you can easily play Yokozuna Clash for free in the UK. However, if making winnings is your priority, then you will need to cash in your stakes and bets.
Here is a brief table showing the RTP, Variance, and any other primary Yokozuna Clash online feature:
| | |
| --- | --- |
| Mobile version | Yes |
| Number of reels | 5 |
| Betting range | 0.10 to 125 |
| RTP | 96.30% |
| Max jackpot | 3,440x |
| Paylines | 243 |
| Variance and volatility | 77,4 |
Frequently Asked Questions 
Can I play Yokozuna Clash for free?
Absolutely, yes, you can for free online. However, if you want to make earnings, then you will need to make stakes that require payments. The Yokozuna Clash free play is the best if you are starting out and still want to gain experience in the game before staking.
Does Yokozuna Clash have free spins?
Yes, it does. Aside from the Yokozuna Clash free play, you can get free spins in the game when you stake.
Can I win real money while playing Yokozuna Clash?
You can win real money that you get to cash out. As you have seen above on how to play Yokozuna Clash slot machine, all you need to do is to stake and have the chance to win real cash.
Can I play Yokozuna Clash with no deposit?
Unless you are playing the free version of the game, you will need to make a deposit.
Paytable