Sky Rider Golden Amulet is a western themed iPad compatible slot game from Aristocrat. This game features elements from ancient Europe. The game features five reels and it comes with 40 ways to win some nice pays. Players looking to enjoy this game can do so either on desktop computers or on their mobile devices as Sky Rider Golden Amulet is also mobile friendly and can be played for free at the Cashman casino or at your local gaming venue for real money excitement.
Quick Start Guide Sky Rider Golden Amulet 
A red wall with some intricate designs acts as the background of this slot. The reels of this game are a bit transparent such that players can see the background graphics when spinning the reels.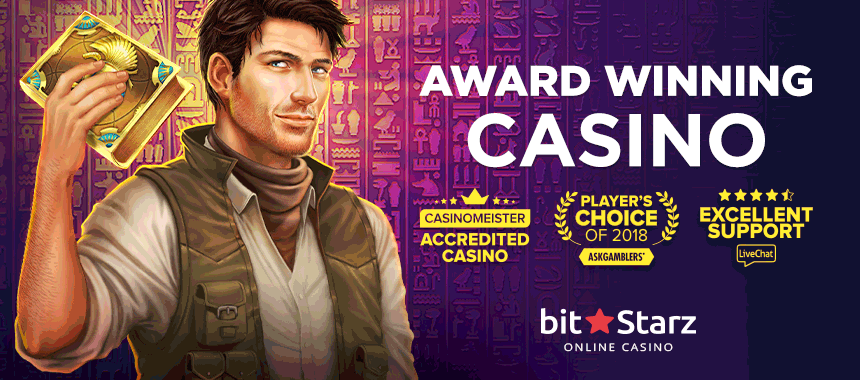 ** The Aristocrat Sky Rider Golden Amulet slots game might be available to play for free or real money on your iPad, iPhone, Android, Windows device, PC or Mac. Just take a peek at our online casino reviews here. **
Reel symbols explained
The symbols that players will find on the reels when playing this game include the Sky Rider icon, a beautiful lady, a camel, a horse, a compass, a book and some traditional card symbols.
Base game symbols and pay tables
Sky Rider Icon: The Sky Rider icon in this slot game carries the highest payout. For matching five of these the player receives 250 credits, for matching four of these the player receives 100 credits, for matching three of these the player receives 30 credits and for matching just two the player receives 10 credits.
Beautiful Lady: The beautiful lady icon carries the game's second highest prize. For matching five of these the player receives 50 credits, for matching four of these the player receives 18 credits, for matching three of these the player receives 10 credits and for matching just two the player receives 4 credits.
Camel: The camel icon carries the game's third highest prize. For matching five of these the player receives 40 credits, for matching four of these the player receives 16 credits, for matching three of these the player receives 7 credits and for matching just two the player receives 3 credits.
Horse: The horse carries the game's fourth-highest prize. For matching five of these the player receives 30 credits, for matching four of these the player receives 14 credits, for matching three the player receives 6 credits and for matching just two the player receives 2 credits.
Compass: The compass carries the game's fifth-highest prize. Five of these fetch 20 credits, four fetch 12 credits and three fetch 5 credits.
Book: The book carries the game's sixth highest prize. Five of these fetch 15 credits, four fetch 10 credits and three fetches 5 credits.
Traditional Card Symbols: These are the low-value icons. Matching five of the same kind rewards the player with up to 14 credits, matching four of the same kind rewards the player with up to 9 credits and matching three rewards the player with up to 4 credits. 

Bonus games and features

Wild: The Sky Rider icon represents the wild symbol in this game. The Sky Rider at times may shift its form and take the form of any other symbol on the reels except the scatter. Whenever the Sky Rider transforms, it will help in completing a winning combination.
Scatter: The flying serpent represents the scatter icon.
Free Games Feature: Three flying serpent symbols on an active pay-line trigger the free games feature. Three flying serpents reward the player with 9 free games, four flying serpents reward the player with 18 free games and five flying serpents reward the player with 36 free games. 

Slots scorecard

Sky Rider Golden Amulet is a simple slot game to understand and also to play and we highly recommend it overall. This slot gets a 7 point rating out of 10 points in our game guide.

Nice Bonus Win Sky Rider Golden Amulet