This is a game from the good old days but it's still an entertaining slot from IGT plus it's iPad and iPhone compatible. This game is pretty simple, it doesn't come with any fancy graphics, bold symbols or a compliacted theme and even the background music is stock standard. But it will captivate you as it comes with several levels. From Rookie Level one, you increase your chances of scooping up the big wins as you progress while playing it.
777 Sizzling Hot Roll iPad Slots Guide
The simplicity of this slot is aptly demonstrated by the fact that it comes with just three reels and a one solitary payline – how easy is this ! think old school slots from the olden days of Fremont Street casinos in Vegas.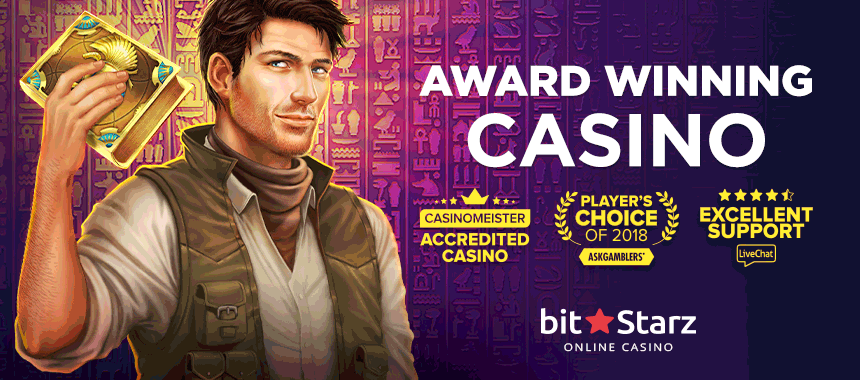 ** The IGT 777 Sizzling Hot Roll slot can be played for free social gaming or real cash rewards today on your iPad, iPhone, Android, Windows device, PC or Mac. Just view our online casino guides here. **
Slot layout summary
Simplicity is the order of the day when it comes to this slot. In the background, there is nothing apart from a black solid colour running from corner to corner.
Reel symbols 101
The reels of this slot are defined by three lines in red, blue and black colour. The symbols on the reels include a number 7, 3 bars, a sizzling 7 icon, 2 bars and 1 bar.
Base game symbols and pay tables
Sizzling 7 icon: This is the highest paying symbol of the game. When you match 3 of these in a row, you are rewarded with 1,000 credits.
Number 7: This is the second highest paying symbol of the game. This symbol does not come with a fixed payout but it pays a random bonus amount below 1,000 credits but above 100 credits when you match 3 in a row.
Three bars: This is the third highest paying symbol of the game fetching 100 credits when you match 3 in a row.
Two bars and a combination of the sizzling 7 & number 7 icon: These two are the fourth highest paying symbols of the game. For matching 3 in a row you earn 50 credits.
One bar: This is the fifth highest paying symbol of the game. It rewards you with 10 credits when you match 3 in a row.
Any bar icon: This is the sixth highest paying symbol of the game rewarding you with 5 credits when you match 3 in a row.
Blank icon: This is the lowest paying symbol of the game rewarding you with a single credit when you land 3 in a row.
Bonus Games and Features
Wild: This slot does not have a wild symbol.
Scatter: This game does not have a scatter.
Hot Roll Bonus Game: This bonus game is activated when you match 3 number 7 icons in a row. In the bonus game, you have to roll two dice symbols to reveal your win. If the two dice symbols you roll come back with different sides/pips i.e. one dice with one pip and the other with three pips, you combine the pips and you win the corresponding amount for that number of pips. However, if your two dice symbols come back with the same number of pips, for instance, if both have two pips, you unlock the Hardways bonus in which a random multiplier is applied to your win.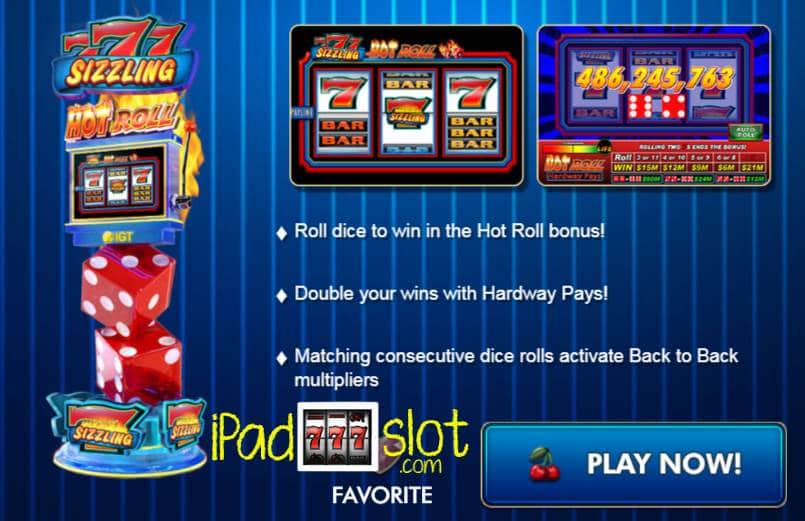 Slot rating
This is a deceptively simple slot but still a must play game on your iPad. The base game is easy to understand and play but the Hot Roll Bonus Game is a bit tricky. Overall, the game offers some excellent rewards and it gets an 8.5 point rating out of 10 points.
Another Cracker "777" Genre Slot Below Sizzling 7.