When it comes to game developers, there are few (if any) that are more accomplished than IGT. This company was established all the way back in 1975, since then, it has been releasing some blockbuster titles regularly to casinos all over the world. As they are the #1 gaming machine company in the world you know these guys are doing something right.
Some Great IGT Slot Apps for iPad, iPhone & Android
Well, without wasting much time, let's get to see some all-time great IGT slots which you can play on your iPad, iPhone or Android. Remember, all IGT slots come in two modes hence you can play in the mode you prefer either free or for real bucks! We just mention 10 great IGT slots that you should have a crack on below, as you know their are many hundreds of games to enjoy.

---
1. Bigwin Blast – Old School Slots Fun
For many people, their aim in playing slot games is to make profits hence it's only right that we start off with a slot game which is renowned for its excellent payouts. Bigwin Blast is a game which fuses elements of retro slots (in terms of the symbols on the reels i.e. symbols commonly associated with retro themed slots in fruit symbols and lucky sevens) and elements of modern slots as its designed as a video slot and comes with modern slot elements such as a high number of paylines (25).
Visually, Bigwin Blast is one of the best slots you will ever find but what makes it a great slot game is the paytable and progressive jackpots. The highest payout on the paytable is a cool 130x line bet multiplier. On the surface, the payout may seem like an average payout but when one considers the minimum and maximum bet amounts (10,000 and 60,000 respectively), it means that when the player wins the 130x line bet multiplier, he will be looking at a potential prize of a million bucks! To add to the fun, there are also some progressive jackpots with the highest jackpot having a prize pool of over $25,000,000!
---
Well, the title of this IGT powered slot game does reveal what to expect when playing this game i.e. a mansion haunted by ghosts. Effectively, we ca all tell that this slot game is horror themed hence it perfectly suits players who prefer playing horror themed slots. While the horror theme is the main thing which makes this game a great slot (truth be told, there is no other better horror themed slot on the market right now than Ghost Mansion), players who aren't fans of horror need not discredit the game before trying it as there are other features which are equally as appealing as the theme.
Firstly, there is the paytable, the highest payout is a 150x multiplier which is made much more impressive by the fact that this is a high roller game hence the high line bets make the multiplier values highly lucrative. In addition, there is also the jackpot which stands at a cool $4,164,553,993! Just so you know, when spinning the game's five reels, players will encounter different coloured human ghosts, doll ghosts, scary portraits and of course, the haunted mansion itself. Ghost Mansion has 20 lines.
---
Every now and then, most of us love to reminiscence about the good old times. The same happens even when playing slot games, at times, we all have that urge to go back in time by spinning the reels of classic slots. To do this, there is no better game than the IGT powered Lucky Hot 7s. In all facets, Lucky Hot 7s is a classic (retro themed) slot as highlighted by the traditional fruit symbols on the reels as well as the absence of numerous bonus features (apart from the Free Games Feature).
Also, Lucky Hot 7s does not have a jackpot. The absence of numerous bonus features makes this slot a great proposition for players who want a 'true' classic feel. Lucky Hot 7s has five reels and 50 paylines.

---
Legend has it that in ancient Europe, there was a secret village constructed by bricks only with no mortar. In this secret village, there were many witches and wizards who played a key role in feeding the community even though the village had no economic activity to talk of whatsoever. Effectively, this therefore means that the food used in feeding the community came from magic spells!
To learn more about this game, players have to play the IGT powered Secrets of Stonehenge slot game which may be available on our site. There are many factors which make this game a must play slot. First of all, there is the presence of a storyline which means while spinning the game's five reels, players will at the same time get to know how the secret village functioned – well sort of. Second, there is the presence of numerous bonus features including the highly lucrative Fever Games Bonus. Last but not least, there is also the fixed jackpot whose prize pool stands at a staggering $1,000,000! Secrets of Stonehenge has 40 paylines.
---
5. The Voice – Approved By Ricky
For those who love prime time TV, the odds are, you have heard or you are actually a fan of The Voice, a musical TV production which gives upcoming musical stars the opportunity to showcase their talent with the rest of the world. If you are a fan, then you will be happy to hear that there is actually a branded 'The Voice' slot game. This branded 'The Voice' slot is not just 'a' slot game but it is one of the greatest slot games to be ever developed by IGT.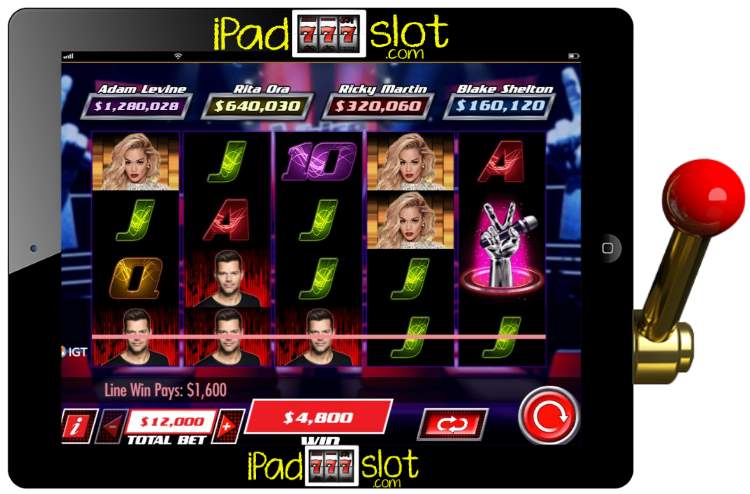 There are many factors which make this slot a great game including the graphics, the numerous bonus features (namely The Voice Bonus, Performer Bonus, Audition Free Spins, Symbol Replacement Feature, and Wild Multiplier Feature) plus the four highly lucrative fixed jackpots i.e. the Blake Shelton jackpot with a prize pool of $160,120, the Ricky Martin jackpot with a prize pool of $320,060, the Rita Ora jackpot with a prize pool of $640,030 and the Adam Levine jackpot with a prize pool of $1,280,028. The Voice slot game has five reels.
---
6. Red Mansions – A Nice Asian Themed Slot
Red Mansions is an oriental themed slot game which comes from the IGT stable and as such, the game is a perfect suit for fans of Asian themed slots. Worry not though if you aren't a fan of Asian themed slots as there are many features in this game (apart from the theme) which makes it a must play game. Before we look at the other features, we have to start by looking at the theme which undoubtedly is the biggest attraction of the game. In the background, players will see beautiful undulating hills in an Asian village. On the reels, players get to see some stunning pagodas as well as different native Asians.
The other features which make Red Mansions a great slot game include the 1024 ways to win which basically means all three or more symbol combinations are automatically winning combinations. In addition, this slot game comes with numerous bonus rounds most notably the Free Spins Bonus where players can receive up to 20 free spins. The highest base game payout stands at a staggering $1,250,000! Red Mansions has five reels and 40 paylines.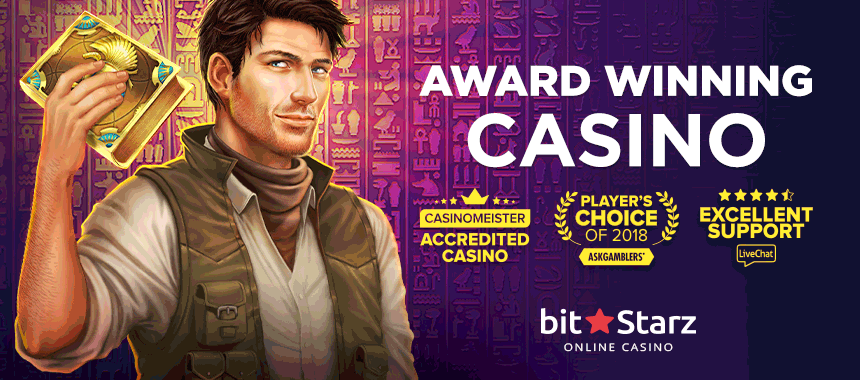 ---
7. Black Widow – One For the Bad Girls
The Black Widow is one of the most fascinating mysteries in the world. It's believed that a Russian spy of the early 1900s was the first woman to be termed the 'Black widow'. However, no one really knows how this original spy died (or if she ever died) but to this day, there are still some 'attacks' in different parts of the world which are in the same mould as the Black widow's attacks hence there are some who believe the black widow never died while others believe that there is actually a Black Widow cult where new members are initiated every couple of years.
Regardless of what really happened to the original black widow, when players opt for this IGT powered slot game, they will be able to see the original black widow up close. Not just this but players also get to spin the reels of one of the best slot games to be ever developed. When spinning the reels of this game whether in the base game or free spins mode, players can expect to land the game's highest payout of $250,000. Black Widow slot comes with five reels, 40 paylines and it has numerous bonus rounds which include the Super Stacks, Free Spins Bonus, and the Web Capture Feature.
---
8. Candy Bars – Plenty of Candy Crush Candy
Candy bars, well, what more should we say. This slot game is all about candy. Right from the background graphics, players get to see a ridiculously huge blue and white candy bar. On the reels, players will also be mesmerized by different shaped and coloured candy bars. From the theme, one can see that this slot is great for players who love some candy.
Truth be told, this is the best candy themed slot game that players will find on the market, it is as a result of this why Candy Bars slot find itself on our list. Apart from the unique theme, players looking to play the game can also look forward to some excellent base game payouts (highest payout is a 25,000x multiplier for lucky sevens blackout win) as well as numerous bonus rounds. There are also three progressive jackpots i.e. the Snack Size, King Size, and the Giant Size jackpots. All of these jackpots are hit at random irrespective of the bet amount that the player is wagering with.
---
9. Cash Coaster – Hang on Tight and Scream
Cash Coaster is a western themed slot game developed by IGT. The beauty of the game lies in the game graphics. The graphics of the game are exquisite. The intricately designed symbols on the reels do justice to the overall 'feel' of the game. On the reels, players can expect to encounter different types of lucky sevens, pretzels, ice cream and chocolate coated apples. Yummy is the word 🙂
Though the game graphics are the major reason why this is a must play slot, there are also other features which make Cash Coaster an appealing game such as the base game payouts (the highest payout being a cool $125,000) and numerous bonus rounds which include Roller Coaster Wild Feature and Free Spins. Cash Coaster comes with five reels and 30 paylines.

---
10. Golden Goddess – A Popular IGT Classic Slot
Sometimes, all that makes a game a great game is the presence of a beautiful lady (or a hunk). The beauty of the beautiful lady as is the case in this online slot game is all that attracts players and it is also the same thing which keeps players glued to the screen of their devices. The goddess in this game is a Greek goddess and if you know how beautiful Greek goddesses are, then you probably know what to expect when you start spinning the five reels of this online slot machine. Apart from the beauty of the golden Greek goddess, there are also other features which make Golden Goddess slot a great game to play.
To put this into perspective, this slot comes with some excellent payouts even when playing the base game; the highest payout in the base game is a staggering $187,500,000 which is paid out when the player lands five Golden Goddess game logo icons on the reels. This slot also has numerous highly lucrative bonus rounds which include the Super Stacks Feature as well as the Free Spins Feature. As if this is not enough, IGT, the developers of the game also linked this slot with two highly lucrative progressive jackpots which are the Super Jackpot (with a prize pool that rises over $112,000,000 and the Mega Jackpot (with a prize pool that rises over $1,570,000,000! Golden Goddess comes with five reels and 40 paylines.
---
** We have terrific news for you! many IGT slot machine games that we have reviewed above are available to play for free on your iPad, iPhone, Android, Windows device with or without an app install, or play for free on your PC or Mac computer with no downloads. Some of these slots we mention can be played at the DoubleDown casino also. To play some slots take a peek at our FREE games page here. **
---
About IGT slot games
The majority of the casino games by IGT thus far are just awesome slot games. These slot games cut across different dimensions, periods in history as well as different cultures. Therefore, what this simply means is that players looking to access and play slots from IGT can expect to come across ancient Egyptian themed slots, animal slots, nature games, fishing games, Greek themed slots, African themed slots, Native American themed slots, anime themed slots, branded and movie themed slots as well as sports themed slots among many others of note.
Playing IGT slots on your iPad, Android and iPhone
Apart from creating different themed slots, most of IGT's slot games are come in two modes i.e. the demo mode and the real money mode, depending on where you are located will decide if you can play online for free or real money. The rolling out of slots in two game modes is to ensure that all types of players are catered for i.e. those who love playing for free can do so in the demo mode, while those who prefer playing for the excitement of cash can also do so via the real money mode so just check out our IGT online casino reviews.
---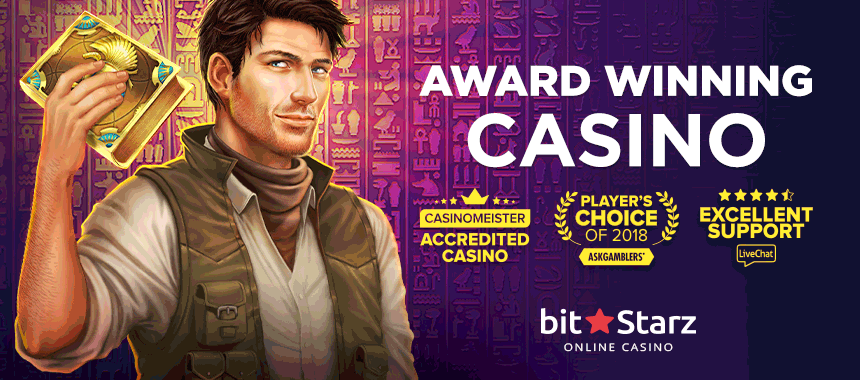 NB – Just so you know, many versions of the above reviewed iPad, iPhone and Android IGT free and real money slot game apps may available online or at land based casinos venues, these above guides should be taken as an generic review of the slot machine. As such you should refer to the game screen help menu for the most accurate information about the paylines, game pay-outs and bonus feature rules. ?
---